Norovirus appears to be spreading as rate of positive tests spikes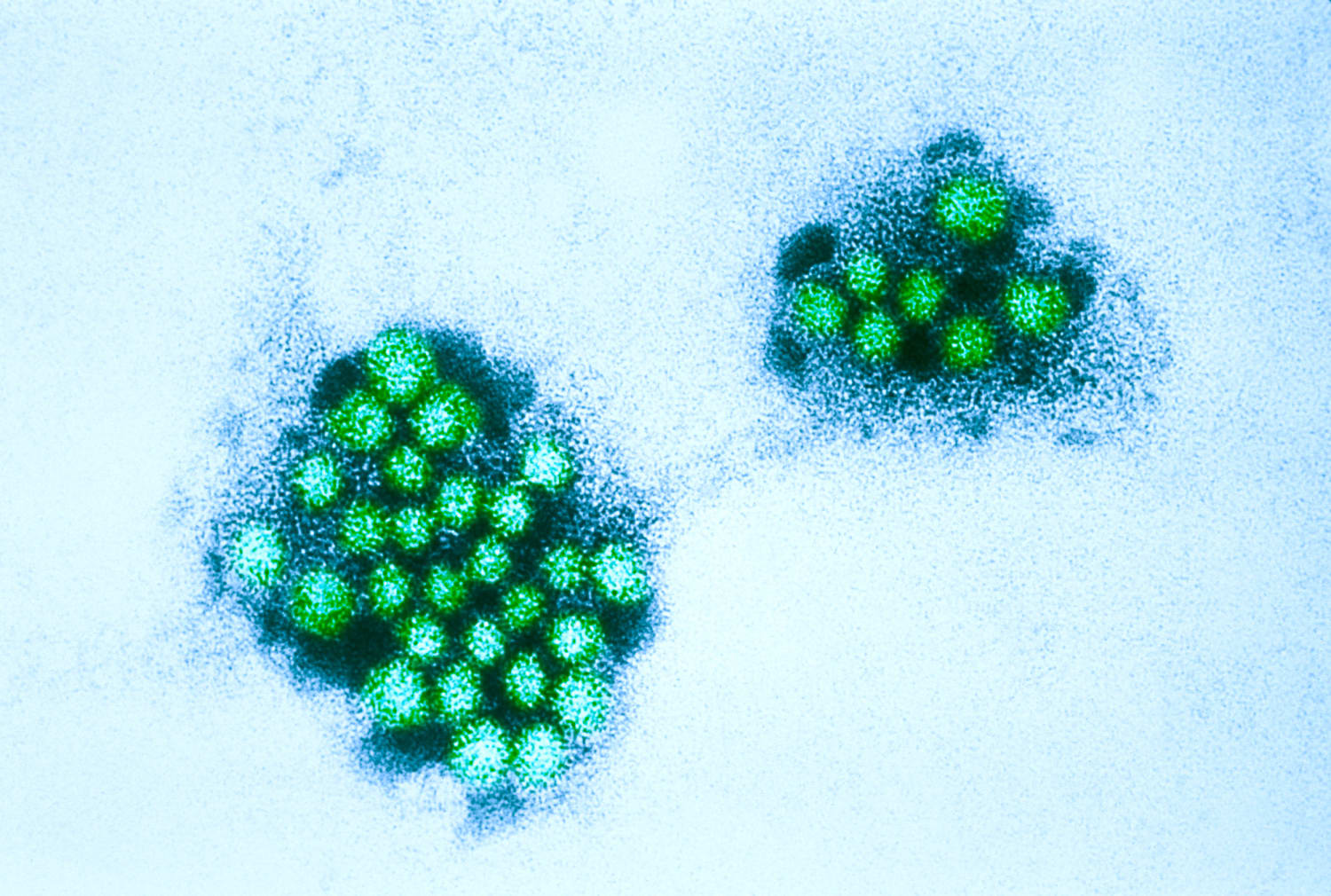 The highly contagious virus' symptoms typically include diarrhea, vomiting, nausea and stomach pain.
Norovirus appears to be at a seasonal high, according to data from the Centers for Disease Control and Prevention.
The rate of norovirus tests coming back positive, averaged over three weeks, exceeded 15% at the end of last week. That's the highest recorded since late March 2022.
Norovirus is sometimes referred to as the stomach flu, but it is not related to the influenza virus. Rather, it is a highly contagious virus that typically causes gastrointestinal symptoms like diarrhea, vomiting, nausea and stomach pain. Mild fever and aches are possible, too.
Just a few virus particles are enough to make someone sick, and they spread easily via hands, surfaces, food and water. An infected person can transmit the virus for days after they're feeling better, potentially even up to two weeks, according to the CDC.
Regionally, the Midwest had the highest average test positivity rate for norovirus as of Saturday, at over 19% — higher than any other week in the last year.
The agency tracks norovirus outbreaks via a network of 14 state health departments. Although the network's data lags, its most recent tally suggests state health departments reported 25 outbreaks as of the first week of January, the most since May. Between August and early January, a total of 225 norovirus outbreaks were reported to the CDC, compared to 172 during the same period last season.
"Norovirus outbreaks and reported cases from both state health departments and clinical laboratories are increasing but remain within the expected range for this time of year," said Kate Grusich, a CDC spokesperson.
"Prevention measures implemented during the Covid-19 pandemic were likely effective in preventing norovirus outbreaks. As pandemic restrictions have relaxed, the number of norovirus outbreaks has returned to levels similar to pre-pandemic years," she added.
Norovirus is the leading cause of foodborne illness in the country. Food can get contaminated if fruits or vegetables are grown or washed with contaminated water. Oysters, too, pose a norovirus risk if they are harvested from contaminated water. In December, a multistate outbreak was linked to raw oysters from Texas, with nearly 300 norovirus cases reported.
Most norovirus outbreaks in the U.S. happen between November and April. On average, the country sees around 20 million cases per year, with nearly 110,000 hospitalizations and 900 deaths, mostly among those who are 65 and older.
There is no treatment for norovirus, but the CDC recommends drinking lots of fluids to prevent dehydration. The illness typically resolves within a few days.
In England, norovirus rates this year are exceptionally high, according to the UK Health Security Agency. As of the end of January, lab reports of norovirus were 66% higher than the average over the five seasons before the Covid pandemic. The agency primarily attributes the increase to higher reporting among people 65 and older.